We Buy Houses Cincinnati, Request a Cash Offer Today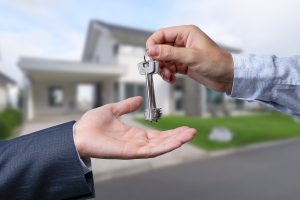 In Cincinnati, when you need to sell your home swiftly and hassle-free, Cash 4 Ohio Houses is your trusted partner. Request a cash offer today to discover a convenient way to sell your property.
We Buy Houses for Cash
At Cash 4 Ohio Houses, we specialize in purchasing homes for cash in Cincinnati. Our commitment is to provide you with a quick and efficient solution for selling your property in the Queen City. We understand that life can be unpredictable, and sometimes you need a reliable and speedy option to sell your house. When you choose us, you're choosing a stress-free experience with fair cash offers and a smooth process.
We Buy Houses in Any Condition, Even If the House Is Ugly or Damaged and Needs Major Repair
No matter the condition, Cash 4 Ohio Houses is here to buy houses in any state in Cincinnati. We understand that not all homes are in perfect shape, and sometimes you need to sell a property that requires extensive repairs or renovations. We see potential in every home and are ready to make a fair offer, taking the burden off your shoulders.
4 Easy Steps to Get Cash for Your Home in Cincinnati
Selling your Cincinnati home is as easy as 1, 2, 3, 4 with Cash 4 Ohio Houses:
Step 1: Contact Us About the House You Need to Sell
Fill out our contact form, providing essential details about your property. We'll get back to you within 24 hours.
Step 2: Schedule a Walkthrough
We'll arrange a convenient time to assess your property's condition, gather information, and calculate your cash offer.
Step 3: Receive a Cash Offer for Your Home
We'll present you with a detailed cash offer, giving you the freedom to accept or decline without pressure.
Step 4: Sell Immediately or Whenever You're Ready
Accept our offer, and we can close in days or at a pace that suits you. We'll work out a move-out date that accommodates your schedule.
Housing Trend in Cincinnati, OH
The Cincinnati housing market remains a dynamic and competitive arena for homebuyers and sellers. In October 2023, the median sale price of homes in Cincinnati stood at $250,000, reflecting a 4.2% increase compared to the previous year. This price appreciation suggests a healthy demand for housing in the city, making it an attractive prospect for real estate investors and homeowners alike.
One of the most notable indicators of the market's vitality is the swift pace at which homes are changing hands. On average, properties in Cincinnati are selling after a mere 15 days on the market, marking a significant improvement from the 45-day average observed in the preceding year. This shortened time on the market is indicative of robust buyer interest and a competitive landscape.
However, it's important to note that the number of homes sold in October 2023 (376) experienced a decline from the previous year when 473 homes were sold. This may suggest a potential shortage of available housing inventory or a slowdown in sales, which is a trend worth monitoring in the coming months.
About Cincinnati
Cincinnati, Ohio, is a dynamic city with a rich history and a diverse community. Known for its cultural attractions, thriving arts scene, and beautiful parks, Cincinnati offers a unique blend of urban living and natural beauty. Whether in the heart of downtown or one of its charming neighborhoods, the Queen City has something for everyone.
Ready to sell your Cincinnati home for cash? Contact Cash 4 Ohio Houses at 937-600-0260. We're here to provide a hassle-free solution for your real estate needs. Don't wait; call us now and let's get started!