About Cash 4 Ohio Houses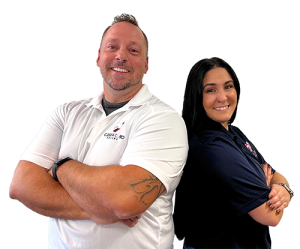 Cash 4 Ohio Houses has established itself as a beacon of reliability for homeowners looking for a swift, uncomplicated sale in the Buckeye State. With an unwavering commitment to transparent dealings, this company prides itself on offering homeowners a hassle-free solution to the often complex world of real estate transactions.
Serving a diverse clientele, from those facing pressing financial needs to those simply seeking a change of pace, Cash 4 Ohio Houses ensures that each client receives a fair, market-based cash offer, combined with the promise of a rapid closing process. The seasoned professionals at Cash 4 Ohio Houses understand the intricacies of the Ohio property market and are dedicated to providing a seamless experience for every homeowner.
Our Vision
Our vision is to be the most trusted and respected real estate company in our community, known for our ethical and transparent approach to buying homes. Our goal is to provide excellence and to be the go-to solution for anyone seeking a stress-free way to sell their home.
Our Mission
Our mission is to empower people when selling their home. Making sure our clients are comfortable throughout the process, is our number one goal. We are dedicated to our community and we believe in taking care of our neighbors. We strive to provide homeowners a personalized, ethical, and hassle-free solution during difficult situations. We want to help you take back your power and move on to the next chapter of your life with confidence.
About Dayton, OH
Nestled in the heart of Ohio, Dayton stands as a testament to innovation, history, and community spirit. Known globally as the birthplace of aviation, courtesy of the groundbreaking endeavors of the Wright brothers, Dayton has continually evolved, merging its rich historical roots with modern advancements. The city offers a delightful blend of urban conveniences and verdant natural beauty, with a thriving arts scene, prominent educational institutions, and myriad recreational options. Residents and visitors alike cherish Dayton's warm community vibe, underscored by its plethora of local festivals, community events, and historical landmarks. It's a city where the past and present harmoniously coexist, offering a unique living experience.
Call for a No-Obligation Cash Offer!
When life throws unexpected curveballs, or when you're simply seeking a change without the traditional real estate headaches, Cash 4 Ohio Houses is here to assist. Give us a call, and within a short span, we'll evaluate your property and present you with a no-obligation cash offer. We respect your decisions and your timelines. Whether you choose to move forward or explore other avenues, you'll be armed with a clear understanding of your property's value in the current market, sans any pressure or hidden strings. Let us help you navigate your next step with confidence.