Frequently Asked Questions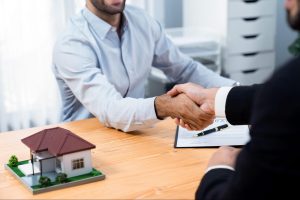 Here are some of the most frequently asked questions we get about the cash home buying process. If you are looking for additional information, please give us a call!
How long does it take to sell my house to a cash home buyer?
Selling to a cash home buyer is typically much faster than a traditional sale. While timelines can vary based on individual circumstances, most cash home buyers can make an offer within 24-48 hours of viewing the property. Once an agreement is reached, the closing process can be completed in as little as a week, though some may extend to two to three weeks. In essence, the absence of mortgage approvals and inspections expedites the entire process.
Can I sell if I live out of state?
Absolutely. Many cash home buyers are accustomed to working with out-of-state homeowners. The process is facilitated through digital communications, electronic document signing, and the use of local title companies to handle the closing. Regardless of where you reside, a reputable cash home buying company will ensure the transaction is smooth and seamless.
What if my home is in foreclosure?
Selling a home in foreclosure to a cash buyer can be a viable solution to avoid a full foreclosure. Cash home buyers can move swiftly, providing the quick sale that homeowners need to potentially pay off outstanding debts and alleviate the associated financial strain. If you're facing foreclosure, it's crucial to act promptly, and a cash home buyer might be the best route for an expedited sale.
Do I have to pay for home repairs?
No, one of the significant advantages of selling to cash home buyers is that they typically purchase properties "as-is." This means you won't be required to make any repairs or upgrades before the sale. They factor in the condition of the home when making their offer, eliminating the need for you to invest further in the property.
Do I have to put my house up for showings?
Not in the traditional sense. Unlike selling through a realtor where multiple potential buyers might tour your home, a cash home buyer generally requires just one walkthrough. This minimizes disruptions and maintains your privacy.
How do you valuate my home?
Cash home buyers use a combination of methods to valuate homes. They'll consider the property's current condition, the value of comparable homes recently sold in the area, current market trends, and potential repair or renovation costs. The aim is to provide a fair offer that reflects the home's present value and the costs they might incur to make it market-ready.