Home Buyers Cincinnati, Request a Cash Offer Today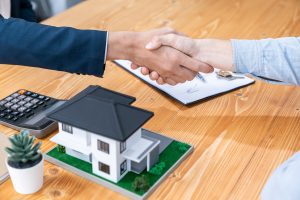 Are you looking to sell your home in Cincinnati quickly and hassle-free? Cash 4 Ohio Houses is your trusted local solution. Request a cash offer today and let us help you get the best deal for your home.
Cash Home Buyers in Cincinnati
Cash 4 Ohio Houses is your go-to cash home buyer in Cincinnati. We understand the local market and can make a fast, fair offer on your property. No matter your situation, we're here to provide you with a quick, no-pressure solution. Sell your Cincinnati home with us and experience a seamless process from start to finish.
Home Buyers Who Buy Houses in Any Condition
At Cash 4 Ohio Houses, we buy houses in any condition in Cincinnati. Whether it's a fixer-upper or a well-maintained property, we're interested. Don't worry about repairs or renovations; we'll take care of it all. Selling your Cincinnati home has never been easier – contact us today to learn more.
4 Easy Steps to Get Cash for Your Home in Cincinnati
Selling your home in Cincinnati is a breeze with Cash 4 Ohio Houses. We've simplified the process into four easy steps:
Contact Us About the House You Need to Sell
Schedule a Walkthrough
Receive a Cash Offer for Your Home
Sell Immediately or Whenever You're Ready
Your needs and comfort always come first. Get cash for your home on your terms with us.
Housing Trend in Cincinnati, OH
The housing market in Cincinnati, Ohio, remains highly competitive as of October 2023. The latest statistics reveal a dynamic and rapidly changing landscape for both buyers and sellers. Here are some key findings from the current market:
Price Growth: Cincinnati's real estate market continues to demonstrate strength, with the median sale price for homes in October 2023 standing at $250,000. This represents a notable 4.2% increase compared to the previous year. This growth in property values is a positive sign for homeowners and an incentive for potential sellers.
Swift Sales: Homes in Cincinnati are selling at a remarkable pace, averaging just 15 days on the market. This is a significant improvement from the 45-day average seen the previous year. The faster turnaround indicates strong demand and fierce competition among prospective buyers.
Inventory: While demand remains robust, the number of homes sold in October 2023 decreased to 376, down from 473 during the same month in the previous year. This suggests a tightening of the housing supply, which may be contributing to the competitiveness of the market.
About Cincinnati
Cincinnati, located in southwest Ohio, is a vibrant city known for its rich history, cultural attractions, and a strong sense of community. With a diverse population and a thriving local economy, it's a great place to call home.
Ready to sell your Cincinnati home or need more information? Contact Cash 4 Ohio Houses at 937-600-0260. We're here to assist you every step of the way, providing you with a quick and stress-free home selling experience.