Sell Your House Fast Cincinnati, Request a Cash Offer Today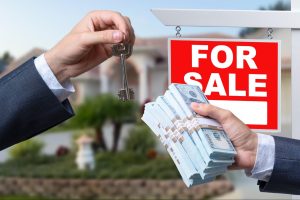 Are you looking to sell your house quickly in Cincinnati? Cash 4 Ohio Houses is here to help you navigate the real estate market with ease. Requesting a cash offer from us is simple and hassle-free. No matter your situation, we provide a solution that suits your needs. Whether your house is in pristine condition or in need of extensive repairs, we buy houses for cash in Cincinnati, ensuring a seamless selling process. Discover how to sell your house fast and get the cash you need in just four easy steps. If you want to stay updated on the housing trends in Cincinnati or learn more about the city itself, we've got you covered.
Sell Your House for Cash
At Cash 4 Ohio Houses, we specialize in purchasing houses for cash, ensuring a swift and stress-free selling experience for Cincinnati homeowners. We understand that life can present unexpected challenges, making it essential to have a reliable partner when you need to sell your house quickly. Regardless of your property's condition or situation, we are committed to providing a fair cash offer that meets your requirements. When you choose us, you won't have to wait for traditional buyers or invest in costly repairs. Your journey to selling your house for cash starts here.
Sell Your House That is Damaged or Needs a Major Repair
Do you have a house in Cincinnati that requires major repairs or is in poor condition? Cash 4 Ohio Houses is your trusted partner. We buy houses in any condition, relieving you of the burden of costly renovations. Whether your property has suffered damage, needs extensive repairs, or is simply outdated, we're ready to make a cash offer. Our goal is to help homeowners like you, no matter the challenges you face. You can sell your house as-is and receive a fair cash offer, allowing you to move forward with peace of mind.
4 Easy Steps to Get Cash for Your Home in Cincinnati
Selling your Cincinnati home to Cash 4 Ohio Houses is a straightforward process consisting of four simple steps:
Step 1: Contact Us About the House You Need to Sell
Fill out our contact form with essential information about your property. We'll get back to you within 24 hours to kickstart the process.
Step 2: Schedule a Walkthrough
We'll schedule a convenient time for a house walkthrough to assess its condition and gather necessary details.
Step 3: Receive a Cash Offer for Your Home
Once we've seen your property, we'll provide you with a detailed cash offer. No pressure—take your time to consider it.
Step 4: Sell Immediately or Whenever You're Ready
If you accept our offer, we can close quickly or accommodate your preferred timeline, ensuring a smooth transition.
Housing Trend in Cincinnati, OH
The Cincinnati housing market continues to demonstrate its competitive and dynamic nature, with significant changes and trends observed in October 2023. Home prices have surged by 4.2% compared to the previous year, reaching a median price of $250,000. This increase in property values is a clear indicator of the city's robust real estate sector.
One of the most striking shifts in the Cincinnati housing market is the remarkable reduction in the time it takes for homes to sell. Properties are now spending an average of just 15 days on the market, a stark contrast to the 45 days it took last year. This swift turnaround highlights the high demand for housing in the city, making it a sellers' market.
In terms of sales volume, there were 376 homes sold in October 2023, showing a slight decrease from the 473 sold during the same period last year. While the number of sales dipped, the increase in property values suggests that Cincinnati remains a desirable place to live and invest in real estate.
About The Cincinnati
Cincinnati, a vibrant city in Ohio, boasts a rich cultural heritage, diverse neighborhoods, and a strong sense of community. As residents of Cincinnati for the past decade, we are proud to be a part of this thriving city. Discover what makes Cincinnati a unique place to live and explore the opportunities it offers.
Ready to sell your Cincinnati house for cash? Contact Cash 4 Ohio Houses today, and take the first step toward a quick and hassle-free sale. We're here to assist you every step of the way. Call us at 937-600-0260 or fill out our contact form to request a cash offer.