The Benefits of Selling Your House to a Cash Home Buyer in Dayton, OH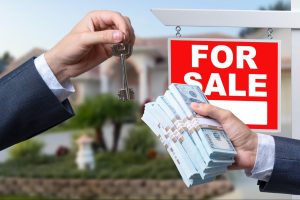 Selling your house can be a daunting process, filled with uncertainties and a lot of waiting. If you're in the Dayton, Ohio area, you may be wondering if there's a quicker and more convenient way to sell your property. Fortunately, there is – by selling your house to a cash home buyer like Cash 4 Ohio Houses. In this article, we'll explore the numerous advantages of selling your house to a cash home buyer in Dayton, OH.
1. Speedy Transactions: One of the most significant benefits of selling your house to a cash home buyer is the speed of the transaction. Traditional real estate transactions can take months, involving listing, showings, negotiations, and waiting for mortgage approvals. In contrast, cash home buyers can provide an offer within days and close on the sale as quickly as you need.
2. No Realtor Fees: When you sell your house through a real estate agent, you'll typically have to pay commissions, which can be a significant expense. With Cash 4 Ohio Houses, there are no realtor fees. You get to keep the entire offer amount without any deductions for agent commissions.
3. No Costly Repairs: Preparing your house for sale can be costly and time-consuming. Cash home buyers purchase properties in their current condition, meaning you won't have to spend money on repairs, renovations, or staging. This saves you both time and money.
4. No Contingencies: Traditional buyers often include contingencies in their offers, such as financing and inspections. These contingencies can lead to delays and potential deal-breakers. Cash home buyers provide straightforward offers with no contingencies, offering you peace of mind and certainty in the transaction.
5. Flexible Closing Timeline: Whether you need to close on your house sale quickly or prefer to take your time, cash home buyers can accommodate your schedule. You have the flexibility to choose a closing date that works best for you.
6. Avoid Market Fluctuations: The real estate market can be unpredictable, and waiting for the right buyer can be stressful. Cash home buyers, however, are not affected by market fluctuations. They offer a fair price for your property regardless of market conditions.
7. No Showings or Open Houses: Selling a house traditionally often involves numerous showings and open houses, which can be inconvenient and time-consuming. Cash home buyers eliminate the need for these events, allowing you to maintain your privacy and convenience.
8. Minimal Stress and Hassle: The process of selling your house to a cash home buyer is streamlined and simplified. You won't have to deal with the complexities of the traditional real estate process, reducing stress and hassle.
Selling your house to a cash home buyer like Cash 4 Ohio Houses in Dayton, OH, offers a range of benefits, including speed, cost savings, convenience, and peace of mind. If you're looking to sell your house quickly and reliably without the headaches of traditional real estate transactions, contact Cash 4 Ohio Houses today.
Ready to experience the benefits of selling your house for cash? Contact Cash 4 Ohio Houses at 937-600-0260 to get started on a hassle-free home selling journey. We're here to provide you with a fair cash offer and help you close on your terms. Say goodbye to realtor fees, costly repairs, and long waiting times – choose Cash 4 Ohio Houses for a stress-free home selling experience in Dayton, OH.